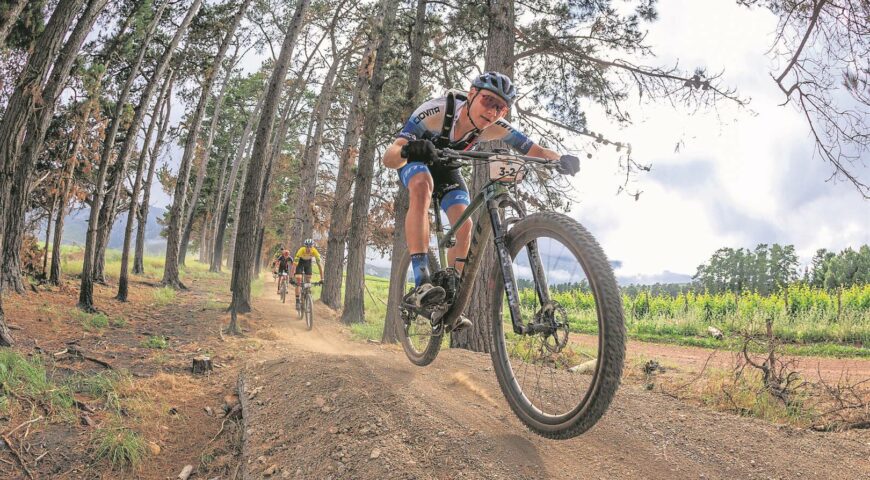 SPORT: W2W route returns with exciting twists and turns
Entries for the popular FNB Wines2Whales Switchback have opened up.
The organisers are calling all lovers of single-track, adventure, wine and mountain biking to enter for this year's FNB Wines2Whales Switchback.
Over the past 13 years the FNB Wines2Whales has delivered events that surprise and delight, and which challenge and reward, and in so doing has cemented itself in the mountain-bike race calendar as the on-bike celebration of the year. In fact, it was voted as the best short stage race in South Africa in Tread's recent survey.
In 2021, after years of racing from Lourensford Wine Estate to Oak Valley Estate and on to Hermanus, the organisers switched things up and introduced the Switchback edition – a complete reimagination of the route that had carved its way into the hearts and memories of thousands of mountain bikers. Instead of racing the traditional vineyards to coast route, the route was flipped, and teams raced from Curro, Hermanus to Oak Valley Estate before finishing at the Lourensford Wine Estate.
"We've learnt a few route lessons from the inaugural FNB W2W Switchback in 2021," said Johan Kriegler, FNB Wines2Whales Founder. "The 2023 Switchback edition's route experience will be even better, with less climbing and more new and scenic contour trails. And Play Day is going to be next level! We look forward to welcoming you again in October to serve another unique and magic MTB experience."
The 2023 FNB Wines2Whales Switchback follows predominantly the same route as that of 2021, and teams can expect all the usual suspects in terms of trails. However, as Kriegler mentioned, there will be more than a fair share of new singles, more twists and turns, and improved features as teams race from Curro, Hermanus to Oak Valley Estate and onwards to Lourensford Wine Estate.
Teams are presented with several options in terms of entry packages and race dates, and are encouraged to enter the event that best suits their calendars and ambitions.
For more details and to secure your 2023 spot, click on this link: www.epic-series.com/wines2whales-riders-entries