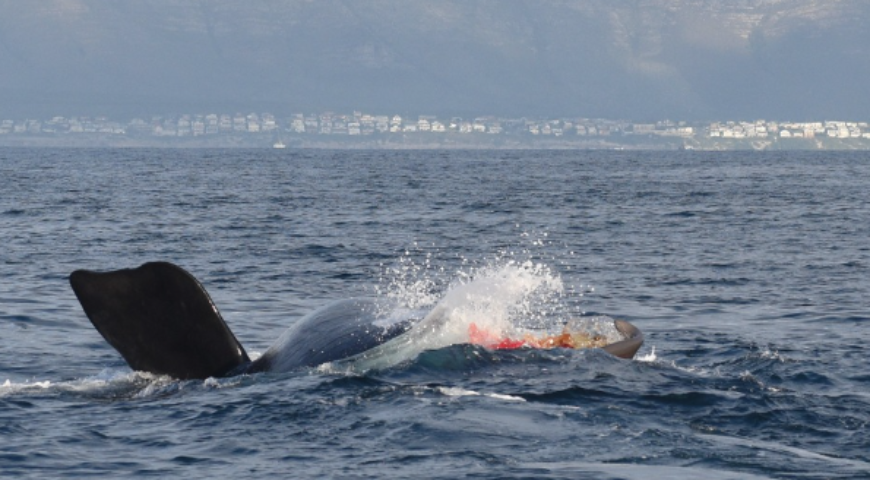 Hermanus Whale Watching
The following birth of a Southern Right Whale calf was reported on by Southern Right Charters, 5 July 2022.
In over 2 decades of operating in the waters of Walker Bay, we have NEVER seen, what was witnessed today. Soon after spotting a Southern Right Whale, it quickly became apparent to the crew onboard that something was off with this whale. After a short moment or two, she rolled upside down – exposing her underside and the water around her went red. In literally a matter of seconds later, she then pushed out a newborn calf – who, within an equally short few seconds was on the surface taking his/her first breaths.
Crew and passengers alike – all totally stunned, in awe, possibly even shock and some in tears.
I still do not think any of us have come to terms with the magnitude of what we witnessed.
What is for sure – it is a moment no one onboard will ever forget.