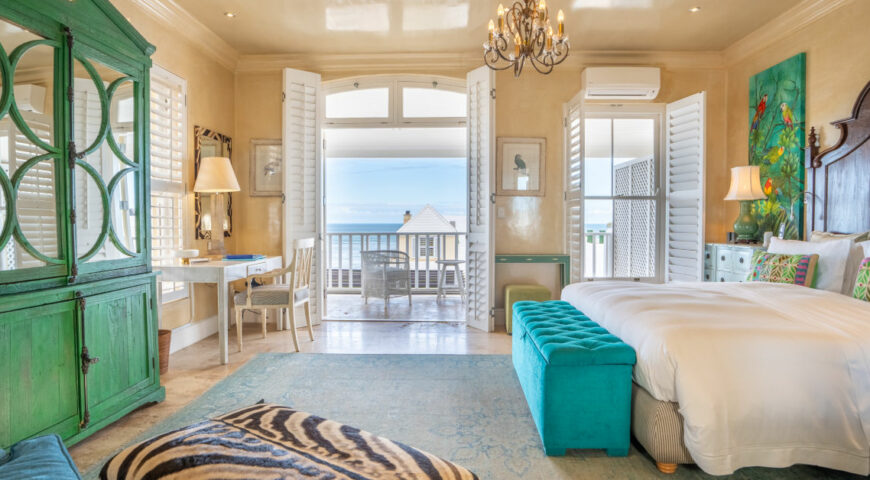 Birkenhead House Hermanus write up in Luxury Lifestyle Magazine
Birkenhead House, just on the outskirts of Hermanus, is a member of The Royal Portfolio, a collection of boutique hotels in South Africa. It shares many of the design, service, and artistic elements that makes all of its sister properties so wonderful, but has a uniqueness of its own through its proximity to the Indian Ocean. LLM contributor David Gillan checked in to find out more.
Hotel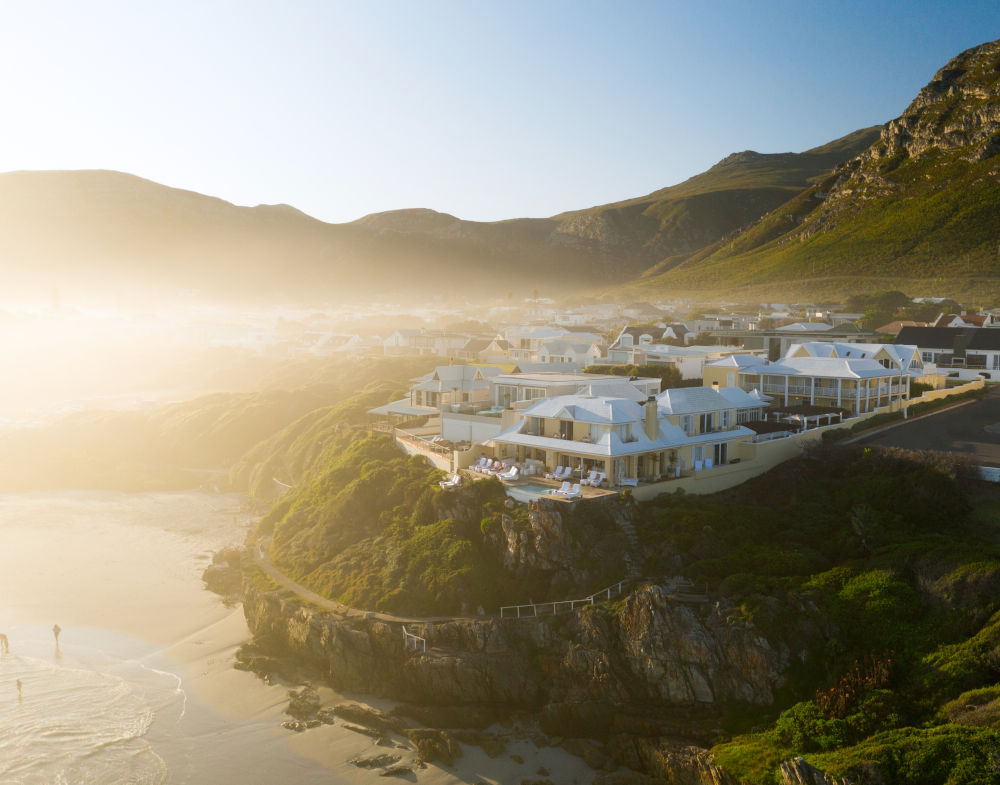 As special as every Royal Portfolio property is, this being the last one for us to visit of the four locations either made it even more exceptional, that or the fact that our initial room allocation was that of the main bedroom of the Biden holiday home.
For a boutique hotel in such a jaw dropping location, it really did feel like I'd received an invite to a seaside vacation home with a difference – the staff at the hotel, and especially Craig the manager, were exceptional. One lunchtime the doy-enne of the Royal Portfolio, Liz, came to Birkenhead House for lunch with her husband and some friends, so it was lovely to see how involved she still is with the properties, and this probably explains why they have such flair.
Room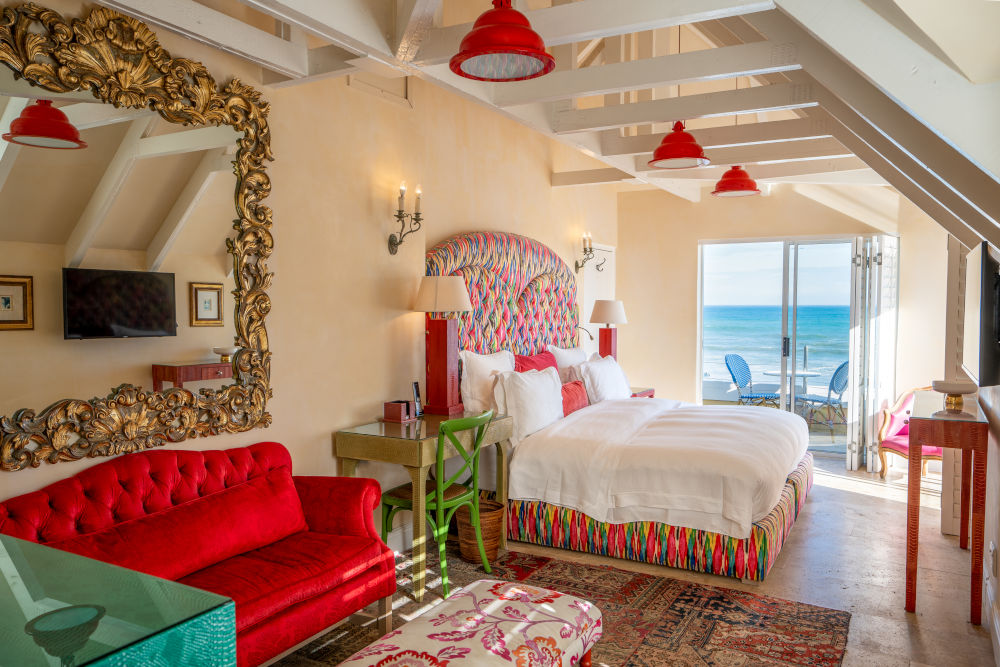 There are only 11 rooms here across three conjoined 'houses' – standard, luxury, superior and two deluxe superior (in the original house) that seem to float across the ocean.
We stayed in two rooms here, the first was the very original owner's suite at the very front, where you feel like you're suspended above the ocean with views (and balconies) to the front, left and rear for that near 360-degree surround immersion.
The second was a luxury room towards the front of the property, a bit further away from the ocean but, wow, this was exceptional too. There were still views on all three sides, and with the clever use of a mirror on the front balcony this widened the view even further. Both bathrooms had the wow factor, the second was sunken down a few steps from the main bedroom area.
The mini bar is included, and at Birkenhead House, knowing my love of gin (as well as the standard bottles provided of gin, vodka and rum) they'd also provided a bottle of Hendricks and fresh limes. On top of this, the chocolate tiffin snacks were excellent, I can still taste them now.
Food and drink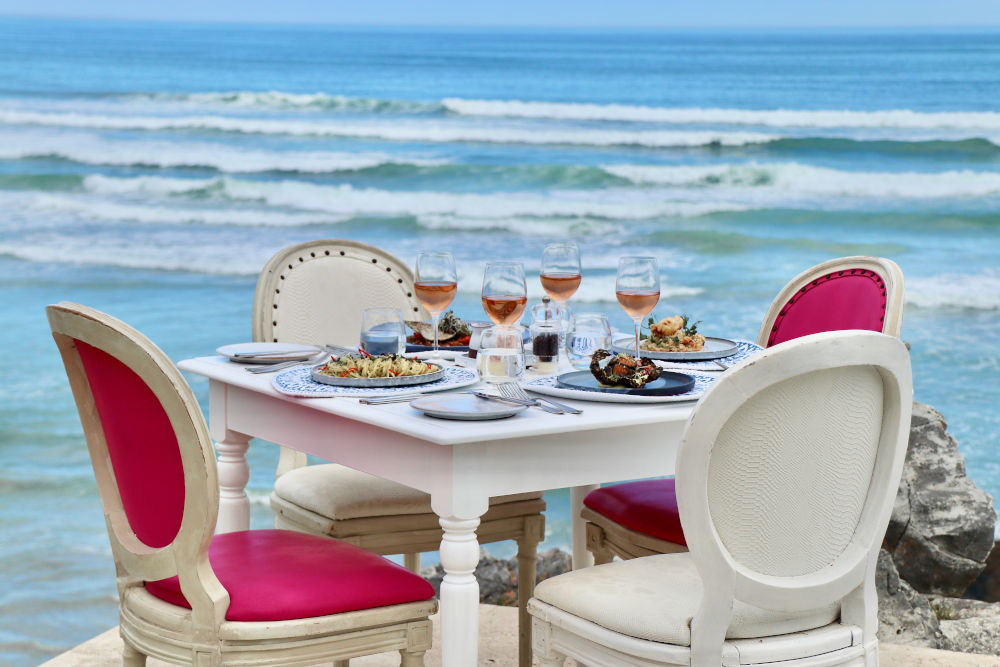 In what was the original house is a beautifully designed large living space and, on the other side, the restaurant. With a table or booth for each room in the hotel, breakfast, lunch and dinner are served here. Birkenhead House is operated on what I'd call an ultra-inclusive basis, so all meals, drinks, laundry are all included, you will only pay extra for some experiences and spa treatments.
Meals can also be served outside on the wraparound terrace, with the pool, which seems to hang over Voelklip Beach. All were exceptional – the breakfast board had delights such as everything from avocado toast to flapjacks with bacon, banana and maple. There was a blackboard which would detail all the breakfast and lunch options, with a full dinner menu too, all changing daily to give that true farm-to-table deliciousness.
Spa and wellness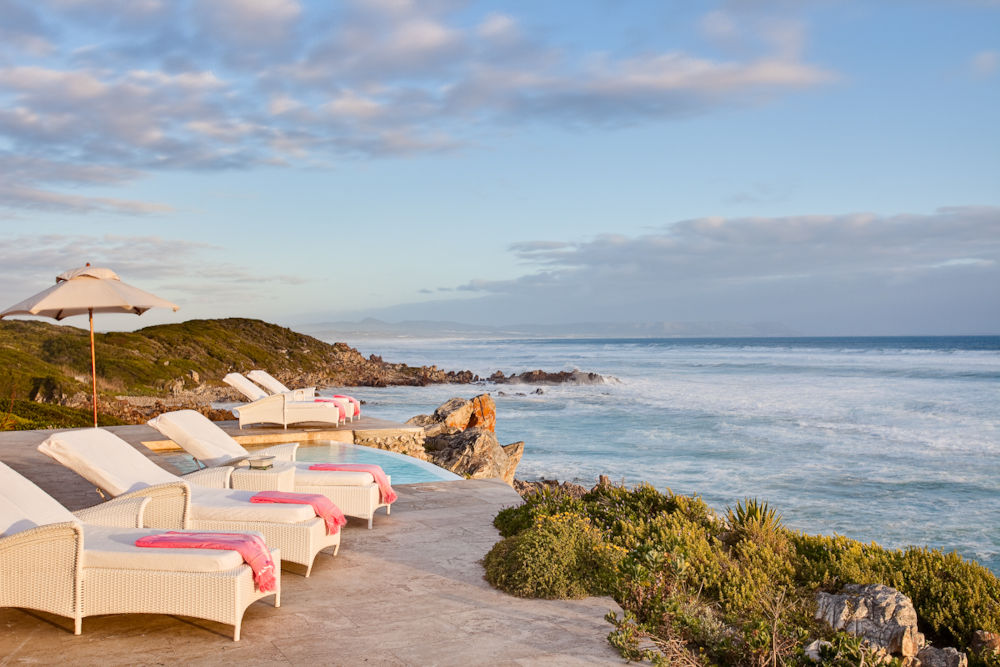 With only the 11 rooms, I hadn't expected such an exceptional spa, but there absolutely was. There was a full fitness room; air-conditioned with a wide selection of cardio equipment and weights, and adjacent was the spa reception.
Not only was the sea air restorative enough, the spa offered massages, facials, signature rituals and a choice of add-on grooming options. I went for the Birkenhead Signature massage which was a wonderful mix of Swedish massage on the legs, a hot stone massage enhanced with bellabaci cups on the back, a pressure point foot massage, and a relaxing facial drainage massage.
To do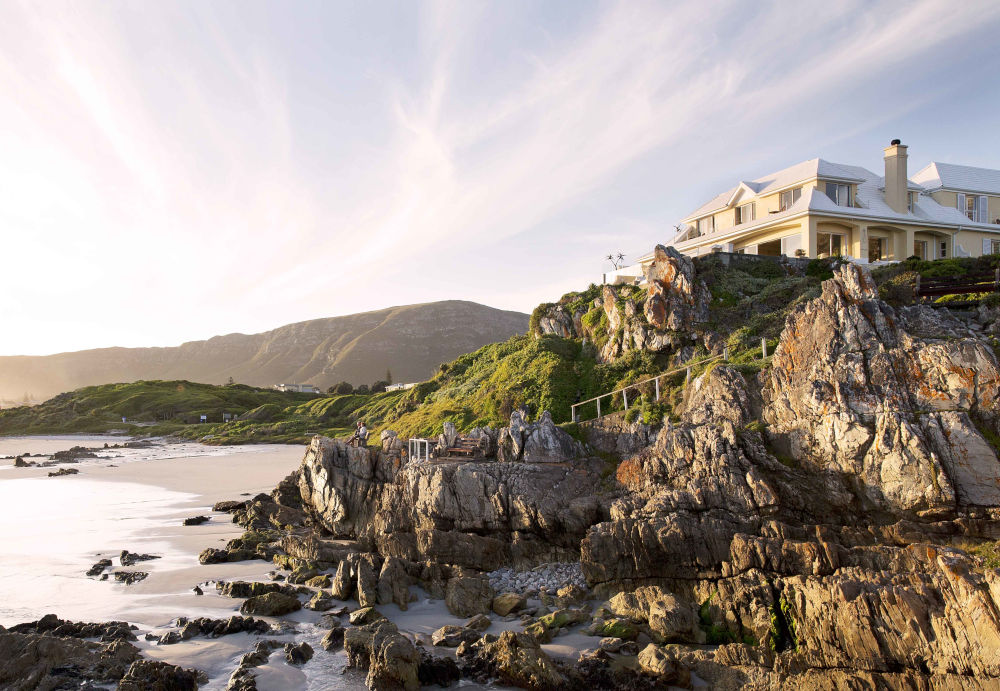 There are coastal walks in both directions, turn left from the hotel along the easy paths and you'll pass some of the award-winning beaches, or turn right and, again, passing some incredible beaches (checking out some of the amazing beachfront properties on the way) you'll be in the centre of Hermanus, with its many interesting shops, bars, cafes and restaurants, in less than an hour. We went one morning, had lunch there and then phoned the hotel and Craig, the manager himself, came to pick us up.
In a nutshell
Speechless, in one word. Hermanus is such a unique and special area of South Africa, and the service and ambience here is second to none. Having that ocean literally on your doorstep and the views throughout the property made for such a relaxing stay.
Factbox
Getting there: Cape Town (CPT) – international and domestic flights, less than a 90-minute drive to Hermanus and Birkenhead House is only a few minutes out of town.
Address: Cnr 11th Street and 7th Avenue, Voelklip, Hermanus, South Africa
Phone: +27 (0) 28 314 8000
Email: info@birkenheadhouse.com
Website: theroyalportfolio.com/birkenhead-house
Photography courtesy of The Royal Portfolio/Birkenhead House.