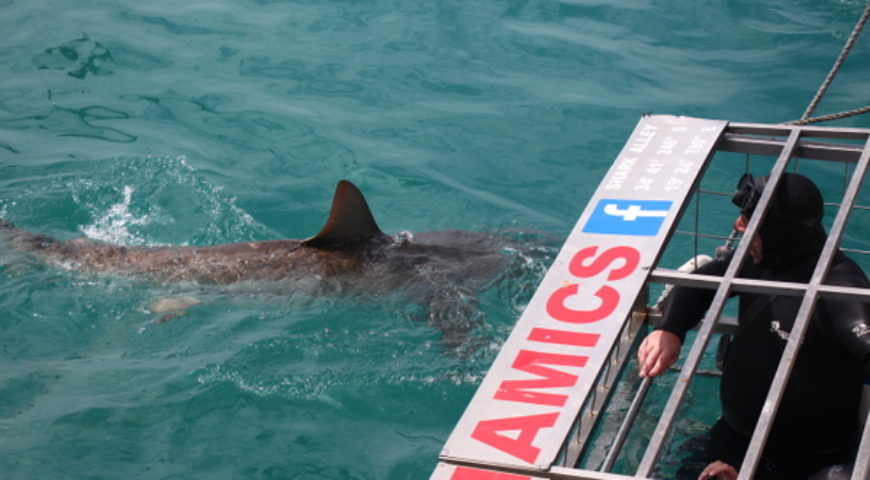 Diving into Adventure
With Gansbaai only 20 or so kilometers from Stanford, guests to the village can easily combine their country-getaway (complete with delicious fare, nature-inspired activities and award-winning wines) with the high-adrenalin adventure of Shark Cage Diving. Stanford Tourism and Business Manager, Nicky Currie, takes to the high seas to tick off one of her all time favourite bucket list experiences.
Hosted by Marine Dynamics, Nicky and fellow Stanfordian, Karla Erwee, prepared for their big day out and walked away with hearts pumping and a treasure trove of facts and information about the gorgeous creatures that call the Gansbaai coastline home.
Their day started with a delicious breakfast and coffee at the Great White House while Marine Biologist, Toby, briefed the team on what to expect on the dive, as well as key safety tips. They then headed out from Kleinbaai Harbour on Slashfin, the "coolest boat ever" – built for both work and comfort. After slipping into dry (well not for long) 7mm wetsuits, they prepared for the dive.
"I can honestly say that EVERYTHING that I experienced was flawless. From the moment you walk in through the doors at The Great White House…you feel welcome."
– Nicky, ST&B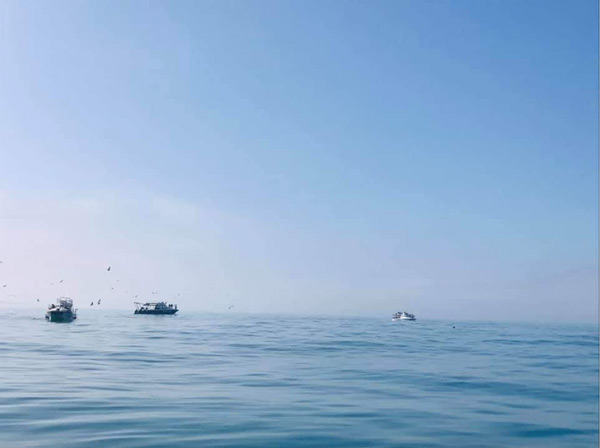 "The Copper Shark sightings have been amazing and gave visitors memories that will last forever, as well as Sevengill sharks.  With these amazing sightings daily, we are able to still offer our five star trips and change perceptions.  Over the last week we had Great White Shark sightings again, and this morning we saw a beautiful Great White Shark."
– Gretha, Marine Dynamics
Nicky echoed the sentiments of Marine Dynamics –
"Copper Sharks was showing off and I can honestly say that I just cannot get enough of them!… All the tourists on the boat was in awe of these majestic creatures and excitement level was HIGH!"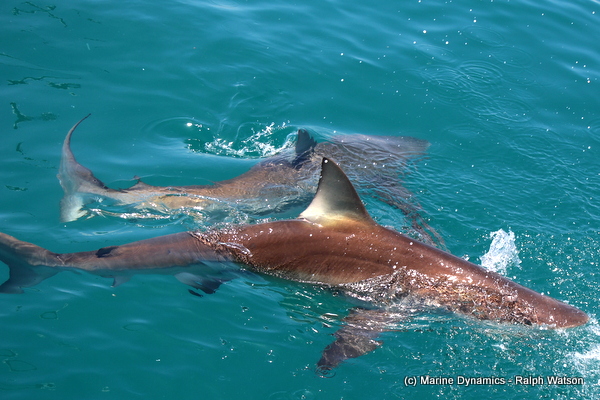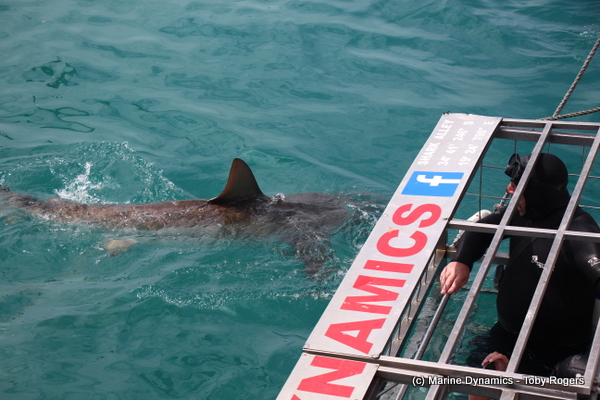 After their dive, the group enjoyed a much-welcomed steamy cup of hot chocolate aboard the boat, and then an awesome surprise, they had time for another dive to take in even more of the natural and graceful beauty of the Copper Sharks before heading back to The Great White House for hot soup, bread, and the chance to watch the video made of their dives (which are also available for purchase for those looking for the ultimate memento of their time with the sharks).
"The staff onboard is out of this world.
They are professional, yet fun and highly informative."
– Nicky, ST&B
But the day was not over yet. Marine Dynamic's Gretha treated Nicky and Karla to an educational at the African Seabird & Penguin Sanctuary in Gansbaai.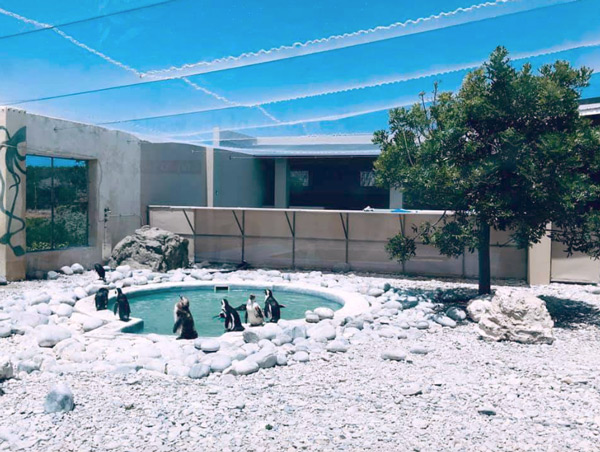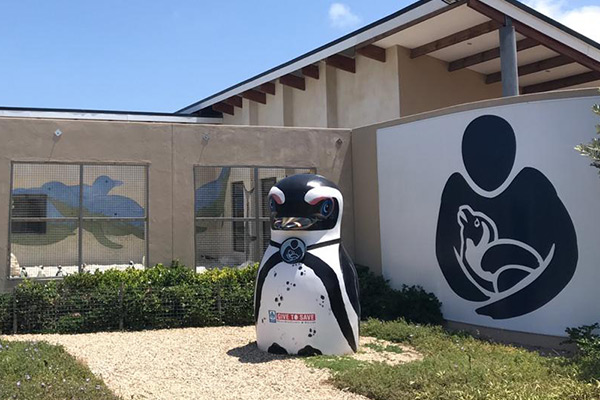 "How very special and educational! They are doing so much work for all these animals, it is inspiring to see that there are people putting in such an effort! Marine Dynamics will most definitely see me again and next time, I am taking the family with!"
– Nicky, ST&B
A big thank you to Marine Dynamics for an exceptional experience. For visitors looking to follow in Nicky and Karla's footsteps, pop into the tourism office to learn more about Shark Cage Diving options and tours.
(Article by Stanford Tourism)
(Cover Photo: Marine Dynamics)