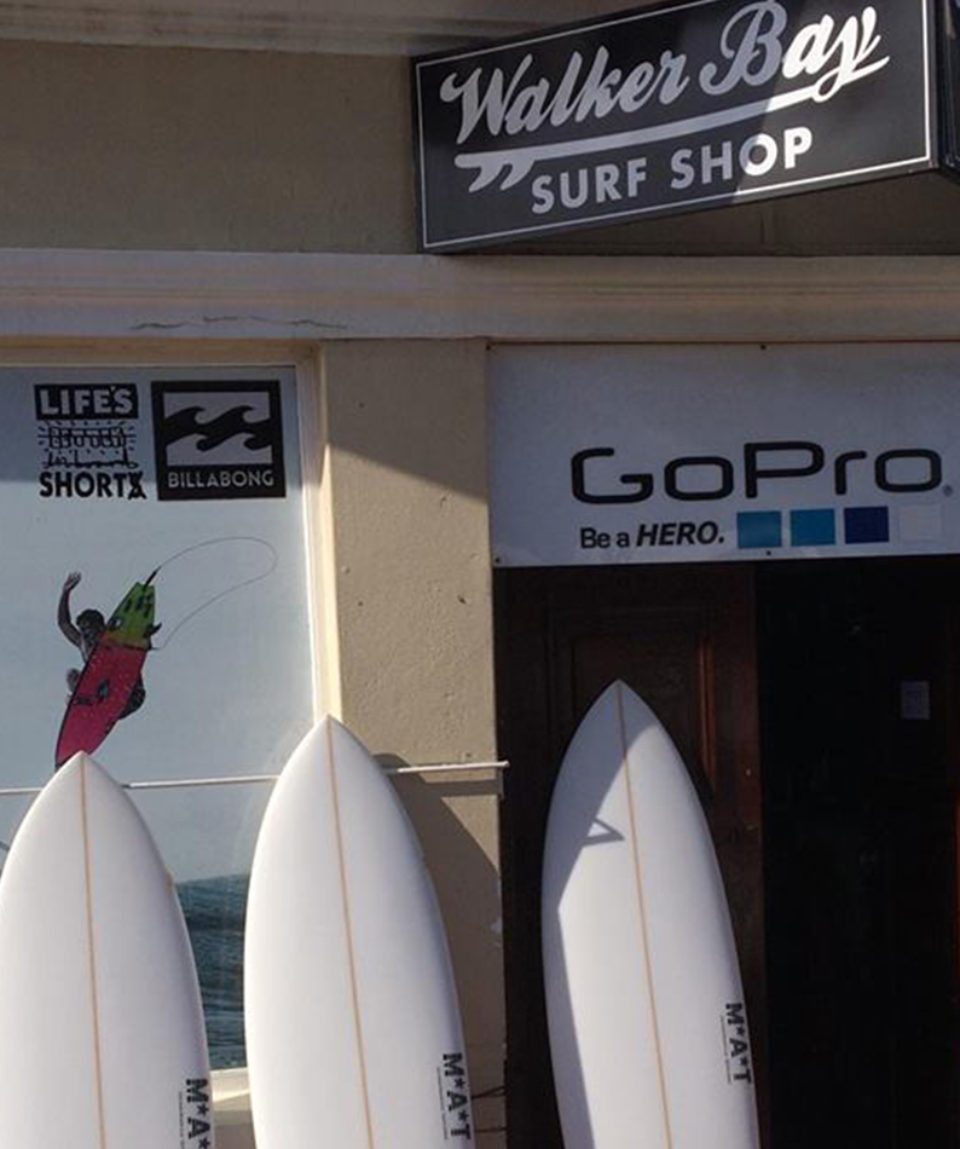 Walker Bay Surf Shop
from
Vacation Style

Holiday Type

Activity Level
All about the Walker Bay Surf Shop.
The unassuming 10m² store was originally set up to service a small core of local surfers, offering them everything they might need to fuel their passion for the sport.
The shop grew rapidly to meet this new demand, expanding to the existing 95m² store in Harbour Road.
Surf School:
Walkerbay Surf Shop runs a summer holiday surf school at the local Hermanus breaks. Find them on Voelklip / Grotto beach or contact us for more details.
Rentals:
Surfboards, body boards, wetsuits and fins for rent
Surfboards: R250 p/d
Body boards: R100 p/d
Surf fins: R25 p/d
2mm Spring Suites: R75.00 p/d
3mm Full Steamers: R100.00 p/d
ID or passport required as deposit / collateral.
Rent period is per day ie. 9am – 4:45pm.
Special rate for longer periods.
No half days.
Ian & Elaine Gibson take great pride in their store and with the help of their two teenagers Hylton and Chelsea, they source the best and most fashionable surf clothing and gear available. As the head honcho, Ian makes sure that the shop carries the widest range of wetsuits, boards and accessories available locally.
Pull in for a look and enjoy a cool shopping experience.
Trading hours
Open 7 days per week
Monday: Fri 9 am – 5 pm
Saturday: 9 am – 4 pm
Sunday: 10 am – 2 pm