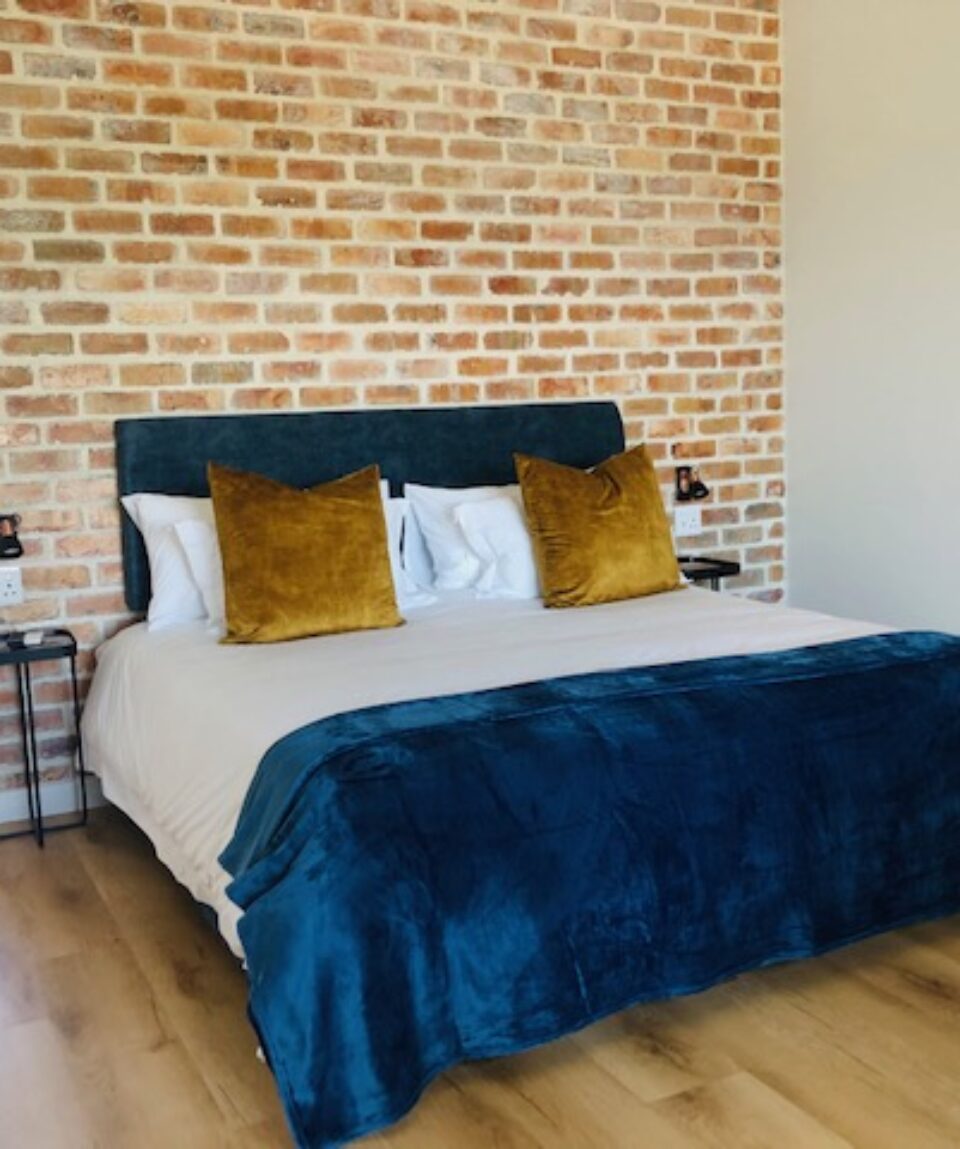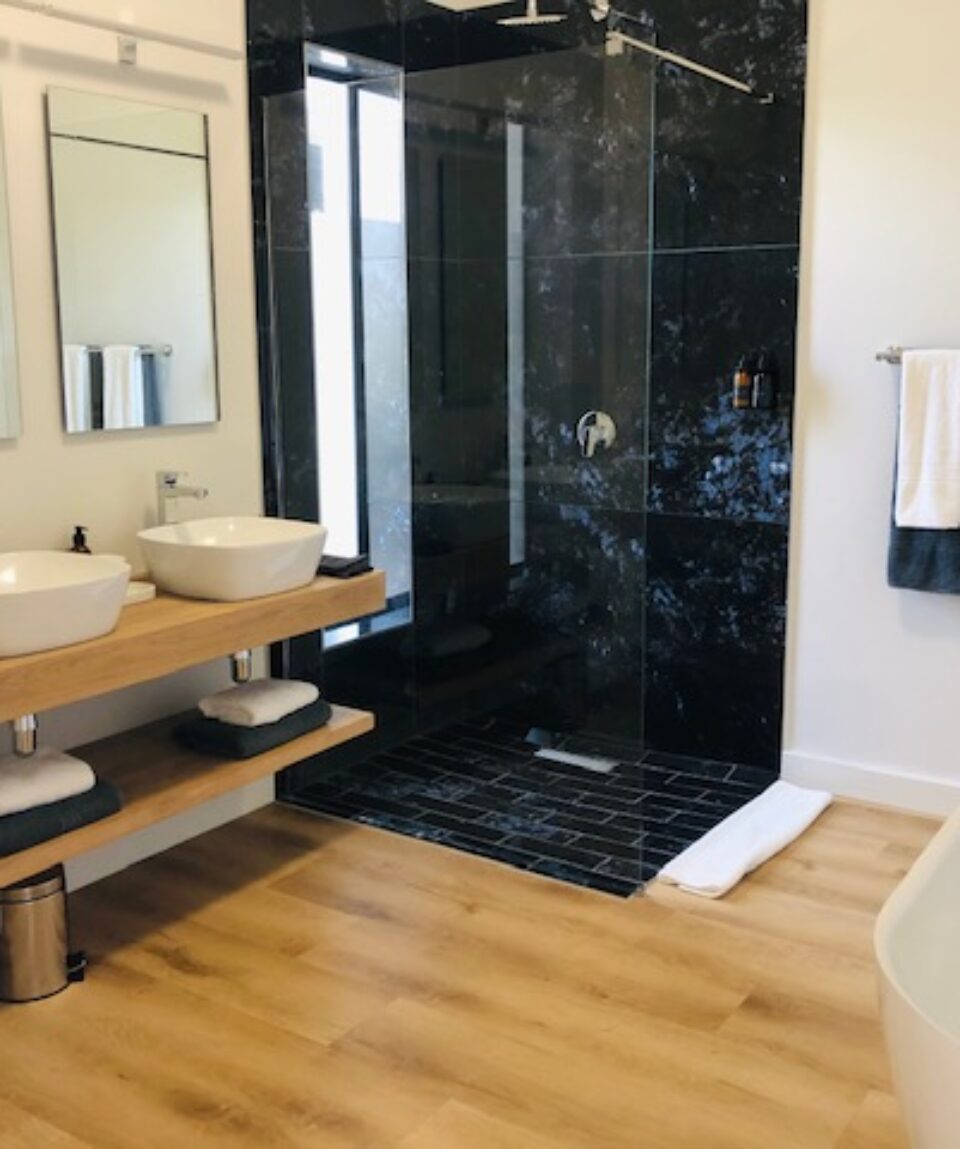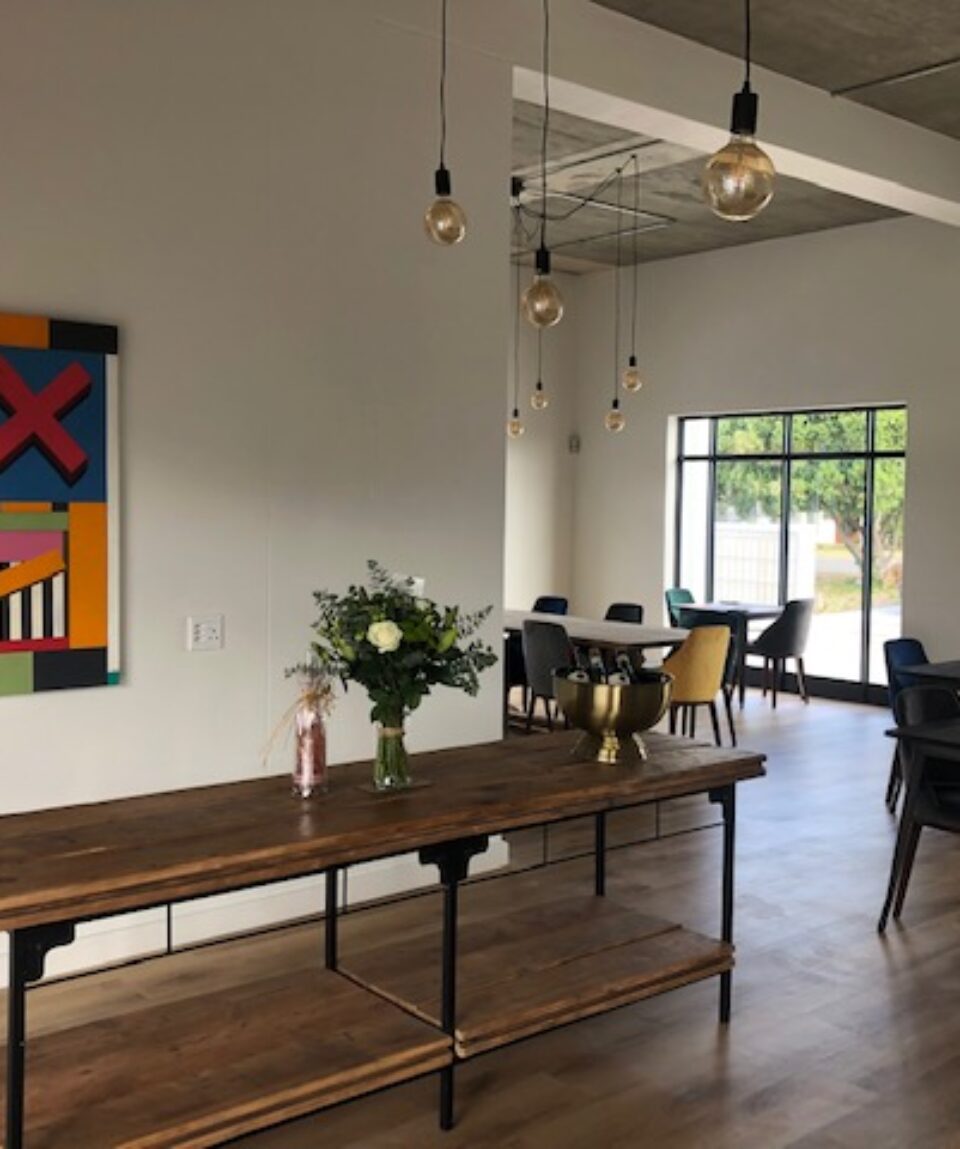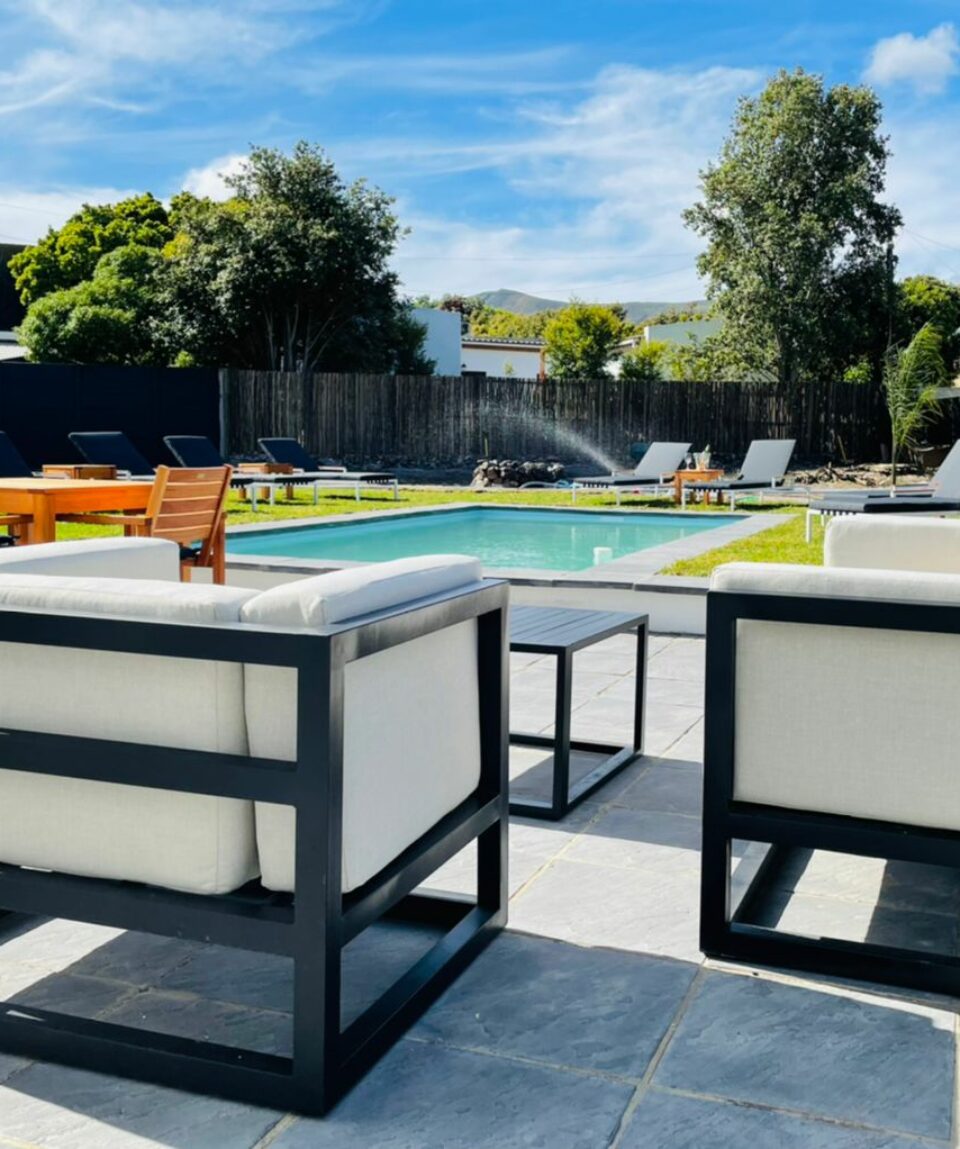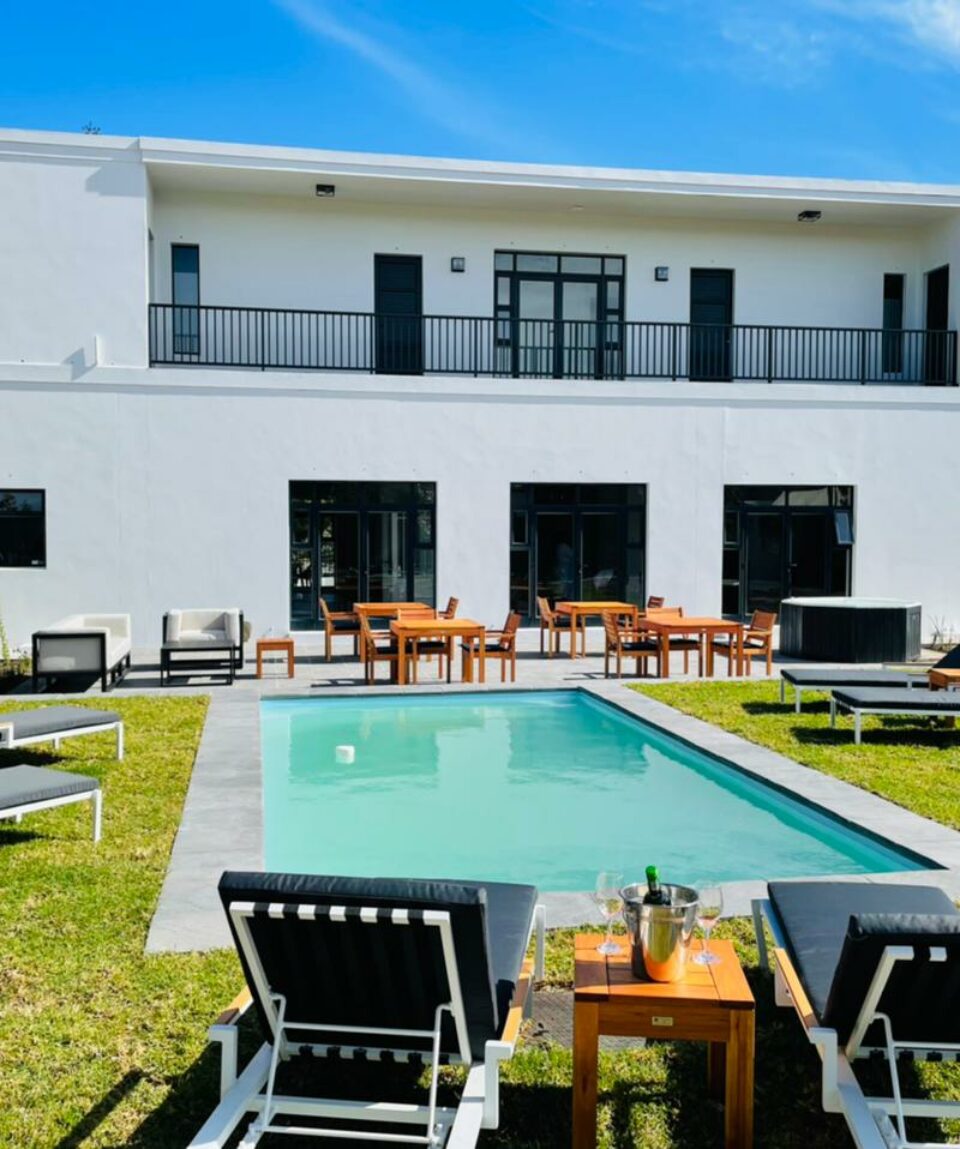 Glow Boutique Suites
from
Our beautiful villa welcomes you immediately with the feeling of luxury!
From the amazing exterior architecture to the interior decorated with care and style, you really step into a house full of opulence. Only the best counts for us to pamper our guests.
Our spacious lounge and dining area are decorated with beautiful furniture and everywhere in the house you will find art from local artists and / or local galleries.
The Villa can be rented up to 10 guests with a total of 5 luxurious guestrooms with everything the modern traveller looks for. From a romantic honeymoon-suite till a cosy junior-suite with a beautiful bay-window overlooking the whole area. The rooms vary from 35 m2 to no less than 55 m2 and are modern and spaciously furnished and designed.
On the ground floor you will find the large lounge as well as the spacious dining room. Enjoy together with a good glass of Hemel en Aarde wine or just relax on the beautiful terrace, in the heated swimming pool or jacuzzi.
The Villa is fully at your disposal, including an extensive breakfast and possibility to have lunch and / or dinner also ( additional costs ). Everything prepared with fresh ingredients by our chef.
The Villa can also be rented as self-catering with daily cleaning.
Cell: 072 829 9649/ 082 259 0126
Email: philipvermeiren@hotmail.com
Website: www.glowsuites.co.za
Vacation Style

Holiday Type

Activity Level